The AMBIANCE
From the convenience of the location, to the superiority of the architectural design, to the high quality of materials used – The Ambiance promises to be one of a kind.Meanwhile. . .The AMBIANCE is on a fast track to completion.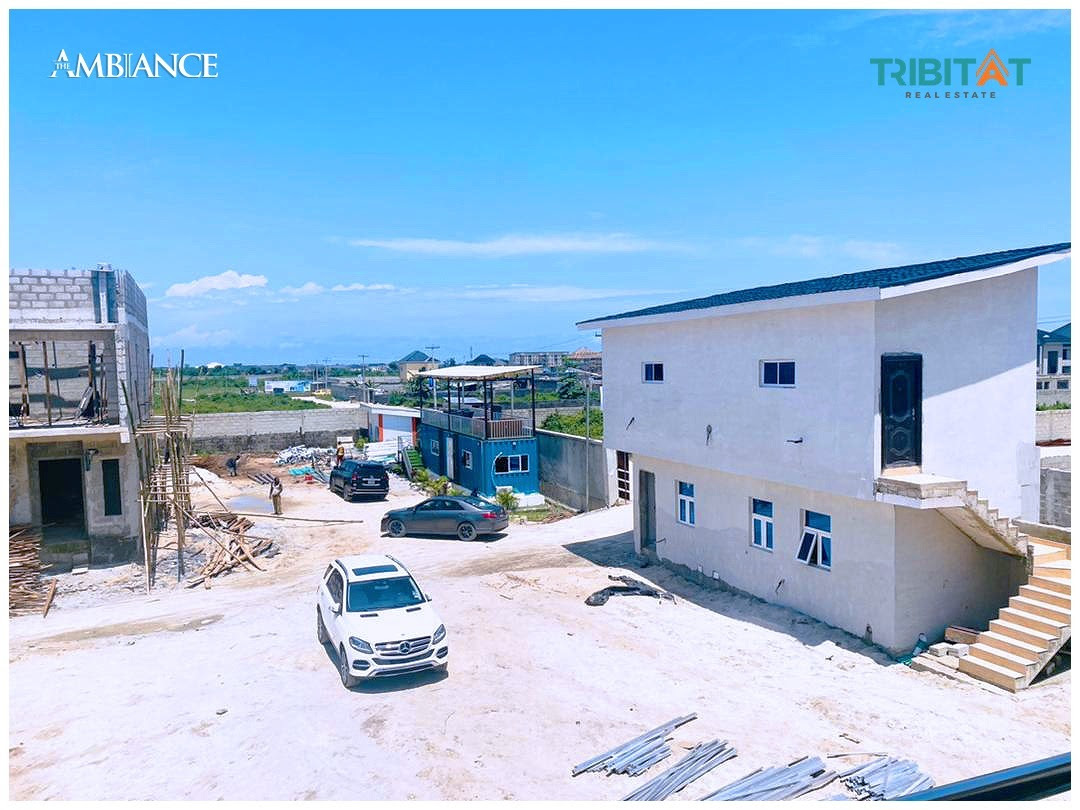 The Ambiance, Ajiwe Abraham Adesanya, Ajah Lagos | Own An Apartment, Terraces & Detached Penthouse
When you talk about proximity to great developments, The Ambiance is second to none, it's location is indeed superb and friendly.Ambiance is conveniently located less than 2 minutes drive from the Lekki Epe Expressway, 5 minutes drive from Victoria Garden City Lekki and flanked by the Presigious Lagos Business School & Iconic Abraham Adesanya estate.
It's Best For You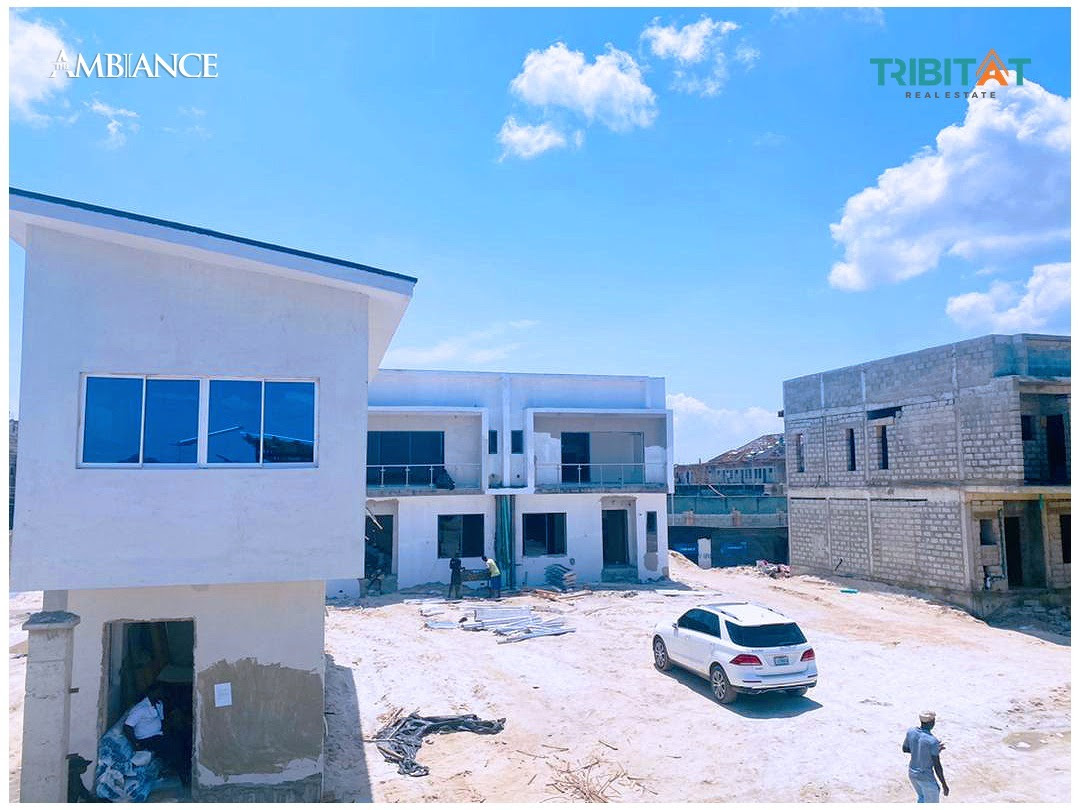 The Ambiance, Lagos Update; With ₦3M [$7, 800] You Can Own An Apartment/Terrace Duplex + Penthouse Although the 3 bedroom terraces are fully sold out we still have the 2 bedroom apartments and the 4 bedroom fully detached penthouse available – but selling off fast.#You Can Stay Here Whenever You're In Lagos and List It For Let on AirBnB When You Move To Your Destination.
*WHY YOU SHOULD INVEST IN THE AMBIANCE.* – Good Title – Easy Accessibility – Proximity to major development – 24/7 Security – Flexible Payment Plan – Excellent return on investment – Beautifully well designed estate layout – 100% serviced estate – Good estate ambiance *Title:* Governors Consent
Houses Promo Prices
2 Bedrooms Apartment – N27,000,000 2 Bedrooms Terrace Duplex – N30,000,000 2 Bedrooms Terrace + BQ – N32,000,000 2 Bedrooms Semi Detached + BQ – N35,000,000 This is sold out 3 Bedrooms Terrace Duplex + BQ – N39,500,000 4 Bedrooms Full Detached with pent house + BQ – N55,000,000
Estate Features* Solid foundations | High Walls | |Children play area | Swimming Pool | Gym | 24/7 Electricity | 24/7 Security | Spacious Living Rooms | BQ | Oven | Gas Cooker | Microwaves | Heat Extractor | Italian Doors | Quality Tiles | Wardrobes | etc..
Would you like to visit the ambiance to see (Physically or Virtually) the recent developments?… For further enquiries, Inspection, Payment Method and Real Estate Advice Click the button below Now :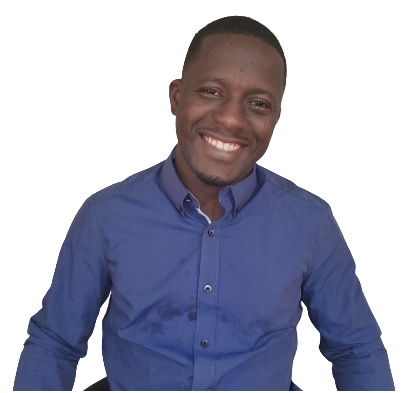 Hi,
I'm Rahman Temitope
I am a Real Estate advisor here in Nigeria.What I do is to help people find their dream homes and assist to identify real Estate Opportunities in Nigeria.
Address: 1-7 Tinuola Close, akowonjo way, Egbeda 100001, Lagos, Nigeria.
+2348060440312
[Hoyeso Homes] CEO