[tcb_logo data-id-d='2′ data-css='tve-u-16c66d7929d' data-img-style='width: 100%;' data-id-m='1′ class=" data-alt="]
What Land And House Agents Don't Want You To Know About Buying Real Estate In Nigeria.
HOW TO BUY Your DESIRE LAND Or House IN NIGERIA CHEAPLY EVEN IF YOU EARN VERY LITTLE WITHOUT BEING SCAMMED.
Would you like to own land(s) in Nigeria without having to waste your life savings? Would you like to be a land/house owner in any city of your choice in Nigeria without being scammed by fraudsters that call themselves agents?If you like to own your properties with detailed documents without the fear of losing them to Government /demolition in the FUTURE THEN THE information on this page is for you.
You may have had a bad experience with buying land in Lagos or other parts of Nigeria or even heard about a friend or relative who bought a property IN AN AREA where the roads are not motorable and water floods the house whenever it rains.You WOULD KNOW OF someone THAT bought LAND from a scammer AND THAT PERSON MIGHT even be your family members.When it's time to build, land grabbers (omonile boys) will not let the landowner rest, always collecting money.In some cases, they (omonile) will grab your land, sell it to another person, then they will relocate you to the bush if you're lucky and in some cases you lose everything. Let's not even talk about properties with litigations (Court cases) and your lawyers are not even aware of.These land litigations that may last up to 5 years or more. We all know how long court cases last in Nigeria and even if you are awarded compensation or something. It is so difficult to enforce what the court said. There are so many cases like that. Which you might have heard of or know someone that it happened to.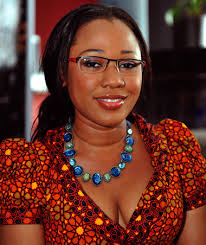 "
"After I lost money to land agent through my sister in Lagos, it's been very hard for anyone to earn my trust….. but from my experience with Rahman Temitope, I can say he's very reliable. I acquired a plot of land through Tope."
An

na Obadina

-USA
The Challenges focused on land/home buyers in Nigeria is as much

as

….
Fraudulent practices

Multiple Payment

Omonile(area boys)

Fraudulent land sellers
Difficulty in conducting property verification.

Extortion when it's time to build

Defective property title

Hidden charges and fees
These challenges are making you SCARED to buy land or house. I totally get it, you're smart however, if you try the same method, you will loose your hard earned money if you don't learn the new best strategy to buy land or house in Nigeria including (Lagos-Lekki-Epe, Abuja, Ogun….Abeokuta, Port Harcourt)I have seen so many land/house buyers suffer the pains of being scammed by land fraudsters.These land fraudsters have so many tricks to dupe innocent land buyers.
Because you're here today, you will not be their victim.
The solution I am about to reveal to you is not…
What you will get from your lawyer or real estate consultant – they are mostly interested in the commission they will get after sale.

Talk less of over-hyped dubious real estate companies that will collect your money without allocating lands for you.
I don't want you to be a victim.
That is why I prepared a FREE GUIDE to help you to acquire your property genuinely without tears or sweat and it will even make you save lots of money.It took me 10 years of experience as a realtor to come up with this report. Most of the agents and consultants are not even happy with me because they believe I exposed too much which can reduce their revenue and spoil their tricks.
It's a big battle and lots of efforts to finally release "The Ultimate Guide To Invest in Nigeria Real Estate".Some of the magic things you will learn, are simple but strange background research you must do before buying a land or house.
This Exclusive Guide Reveals:
5-Step Buying Process You Must Follow!

The ugly truth about real estate in Nigeria especially Lagos that you don't know but could cost you millions of Naira and threaten the financial livelihood of your family!

Best Real Estate Deals Secrets!

Where to find the best deals in top locations with jaw-dropping bonuses, payment plans, and unbelievable guarantees!

9 Money-Wasting Mistakes To Avoid!

Avoid these costly mistakes when choosing a property to buy or invest in (Number 4 could cost you over N10 Million!)
I have put all steps together with a small report title "The Ultimate Guide To Invest In Nigeria Land Estate". You can start reading it within minutes, starting right now.
This Must-read, Exclusive Report From Nigeria's Top, Award-winning Realtor Contains Vital Information That Will Help Anyone Looking For Safe, Profitable Deals.
ABSOLUTELY FREE OF CHARGE!
Yes, at zero cost to you. All I ask of you is one small favour and that favour is…… I want you to fill in your email address and phone number.Why am I asking you to give me your email address and phone number?
One simple reason, which is; Knowing all the information is not the only thing needed, you need to know the inside knowledge of real estate as it varies from each cities and state to the other.The same way a plane ticket is useless if you do not go to the airport and to the right airline.And when it comes to buying land in Nigeria, you must take advantage of opportunities when they present themselves.To be able to do this, I need a way to contact you after now to send you some free updated training that shows you how to buy better deals in real estate. Trust me you won't be spam.
Get Instant Access To A Free Copy Of Our Exclusive Guide That Makes It Easy To Enjoy Safe, Profitable Real Estate Deals
Simply Click The Button below, Fill In Your Details, And Get This Report Sent Straight To Your Email Inbox
If you are not willing to exchange your email and phone for the guide that will make you own land without sweat or tears, it's all good.You can use whatever you know or what anyone is recommending to you to figure it out yourself. If you're serious and ready to buy land in Nigeria and want to continue learning from me. Click the FREE Report – ultimate guide to buying land in Nigeria."Once you click on it, it will take you to a small form; I want you to fill in your name, email address and phone number in that form, then click "send my free guide".You can be reading this report in less than 5 minutes from now, so go ahead and click the link below to get started now. And when you read it, just implement it and you will be able to acquire as much land as you want.
MY NAME IS…Rahman Temitope
I am here to help and guide you through Real estate purchase and investment process.
How not to get scammed investing in Real estate.
Things you should know as a real estate investor or First time Laand/Home buyer. Best real estate investment deals.
Rental income and land banking Property inspection.
© Copyright Hoyeso Homes. All Rights Reserved.
This site is not a part of the Facebook or Google website or Facebook Inc. Additionally, This site is NOT endorsed by Facebook in any way.
FACEBOOK is a trademark of FACEBOOK, Inc.
© [thrv_dynamic_data_date id='Y' inline='1′], [thrv_dynamic_data_content id='permalink' inline='1′] I [thrive_global_fields id='7′] I [thrive_global_fields id='6′]